Protein coding gene MELO3C010769
Accession: MELO3C010769
Name: MELO3C010769
Description: Similar to Protein EARLY FLOWERING 3 (Arabidopsis thaliana) (uniprot_sprot:sp|O82804|ELF3_ARATH)
Properties
These properties come from kegg analysis
KEGG_ORTHOLOGS: protein EARLY FLOWERING 3 (K12125).
These properties come from phylome analysis
molecular_function: protein C-terminus binding.
cellular_component: nucleus.
biological_process: photoperiodism, flowering, circumnutation, regulation of flower development, unidimensional cell growth, response to abscisic acid stimulus, response to auxin stimulus, red, far-red light phototransduction, response to cold, circadian rhythm, regulation of transcription, DNA-dependent, transcription, DNA-dependent.
Locations
Located in CM3.5_scaffold00014 from 680678 to 685979.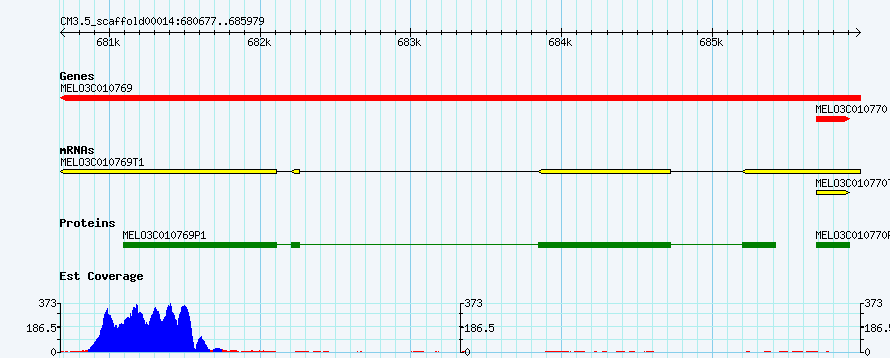 Related features